Programs, Products and Books that have made a difference in WildFire!'s Journey to Health.
Here are training programs, products and books that I have used and endorse to inspire you along the path towards optimal health and fitness. Everything included in the Wellbeing Store personally has benefited me in some way. I receive a modest referral fee whenever someone purchases items through the website. 
TRX® Home Suspension Trainer
Born in the Navy SEALs, Suspension Training bodyweight exercise develops strength, balance, flexibility and core stability simultaneously.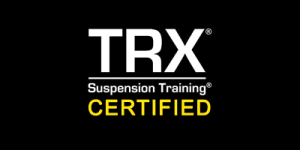 It requires the use of the TRX Suspension Trainer, a highly portable performance training tool that leverages gravity and the user's body weight to complete hundreds of exercises. WildFire! is amazed by how my TRX® Suspension Trainer has improved strength and balance!
In the Fall I plan to start small group TRX® Training designed for age 50+ recreational athletes who want to minimize injury and improve performance. You will need to own a TRX® Suspension Trainer to be able to participate in the course. Call me at 562-296-8121(w), 619-341-955(m) for pricing information and/or to discuss TRX® private classes.
Eunis WildFire's Favorite Healthy Living Books



Younger Next Year for Women: Live Strong, Fit, and Sexy – Until You're 80 and Beyond by Christopher Crowley and Henry S. Lodge




The Blue Zones – Lessons for Living Longer From the People Who've Lived the Longest by Dan Buettner


Super Immunity, The Esstional Nutrition Guide For Boasting Your Body's Defenses to Live Longer, Stronger and Disease Free by Joel Fuhrman, M.D


The lead magazine story, Feeling Fine in Your Body: The Science of Keeping It Healthy, published by Time, Inc., states that "More and more research shows that physical health is intimately tied to mental well-being and vice versa."