The good thing about trying something new – particularly a challenging activity – is in how we grow through the attempt.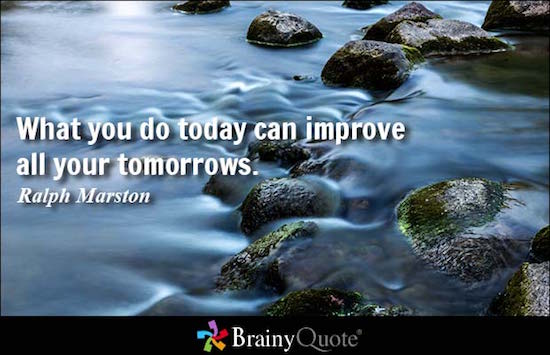 In researching for today's blog post I found the GreatDay (click on link) website by Ralph Marston, which features a daily motivational quote which you might want to receive. Let's agree with Mr. Marston and make choices today that improve our tomorrow.
My growth activity yesterday was to enroll in an all-day Strong by Zumba® training. Maximum effort. Phenomenal tomorrows on the way. WF!